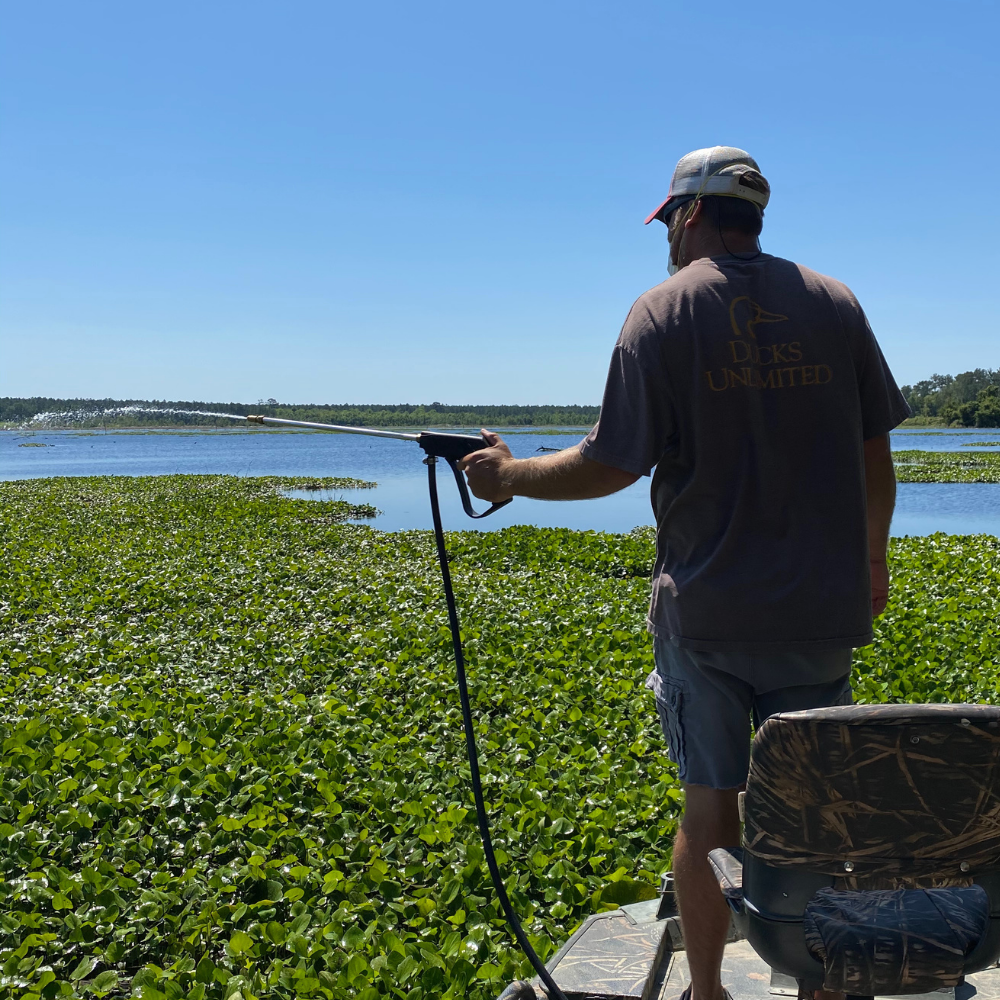 Excessive vegetation in a lake or pond can create a multitude of negative effects for outdoor enthusiasts and the fish that live there. Based on our vegetation control experiences, a healthy pond should have no more than 20% vegetation cover. Once vegetation covers more than 20% of a lake or pond, it can spread quickly and significantly impact recreational activities and the fish populations.
TLC Perfect Pond specializes in the chemical removal of invasive and unwanted aquatic vegetation to get your pond clean and healthy again. We use surface spraying applications for lily pads and other surface weeds, and we use underwater spray nozzles to treat and remove subsurface vegetation.
In some instances, we will recommend biological vegetation controls using triploid grass crap. However, grass carp will only feed on certain species of aquatic vegetation. So this biological vegetation control strategy is not recommended in every case.
For many aquatic plant species, mechanical removal is not an effective long-term strategy. Many aquatic species have underground or underwater rhizomes that allow them to continue to grow. So even if you remove a majority of the vegetation that you can see, it will quickly regrow and become a problem once again. They also deposit seeds when they flower and these seeds quickly germinate into viable plants that spread.
Recreational Impacts of Excessive Aquatic Vegetation
If a pond is overgrown with aquatic weeds, this can make fishing quite difficult — especially if the pond has a significant amount of surface vegetation. Excessive weeds can also make boating tough. Weeds can get easily wrapped around your trolling motor or outboard propeller, making it almost impossible to navigate the water.
Biological Impacts of Excessive Aquatic Vegetation
In addition to the recreational impacts, disproportionate amounts of aquatic vegetation can have a serious impact on predator and prey fish populations.
Panfish species like bluegill prefer to bed on a sandy or gravel bottom substrate. If the bottom of a lake or pond is covered with weeds, this reduces the available bedding area and can negatively affect their ability to reproduce. The lack of bluegill reproduction will subsequently have an indirect impact on the bass and other predator populations, as they'll have less prey to eat.
Excessive vegetation can also directly impact the predator populations in a pond or lake. Aquatic weeds provide extensive cover for sunfish species, which are the target prey for largemouth bass. The dense cover forces bass to expend much more energy to capture prey, slowing their growth rate.
Thirdly, widespread patches of aquatic weeds can block the free exchange of gases on the water surface. The lack of gas exchange will deplete oxygen levels in the water and often result in fish kills. This can happen fast as aquatic weeds spread quickly, so it's important to address the problem as soon as possible.
Our Vegetation Control Results
Our vegetation control programs and application times are case-specific depending on the weed species present and the severity of the aquatic weed problem. If a pond or lake is covered with aquatic weeds, we will perform several applications until the entire pond is treated. This will ensure that we don't stress the fish dynamics or damage the water-quality of the pond.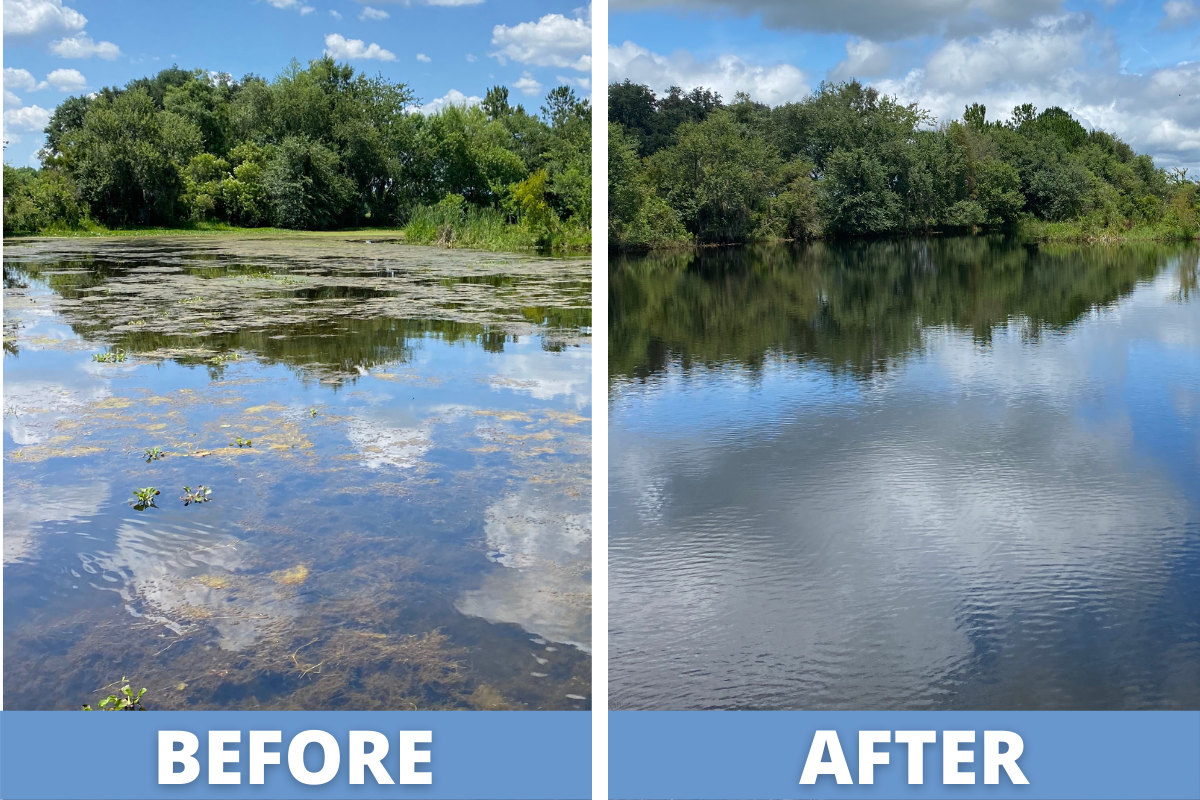 After the initial treatment or series of treatments, we will recommend a yearly or biannual spraying program to maintain safe and acceptable aquatic vegetation levels in your lake or pond. A reguarly scheduled treatment is makes vegetation control much more manageable and helps to prevent widespread vegetation cover in the future.
Common Aquatic Weeds Found in South Georgia and North Florida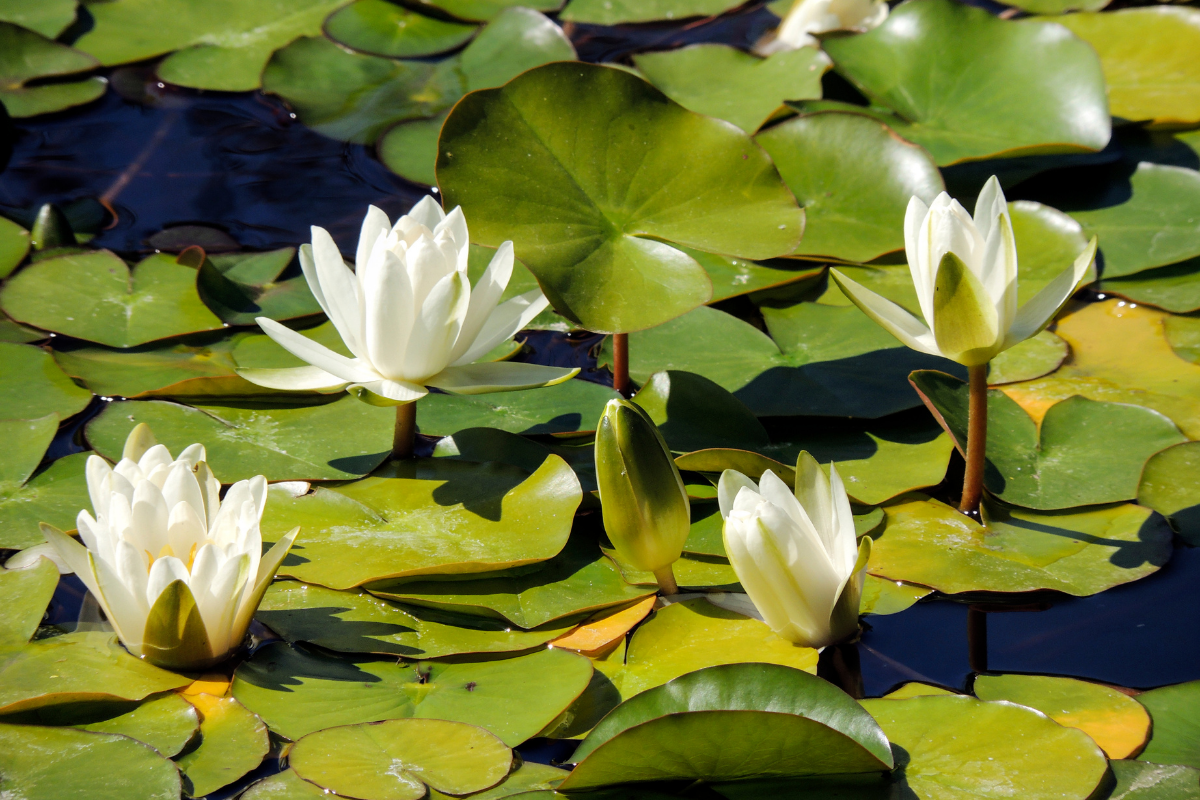 Water Lily
Commonly referred to as "lilypads," water lily can be tough to control with physical or mechanical removal because the rhizomes and seeds quickly regenerate the plants.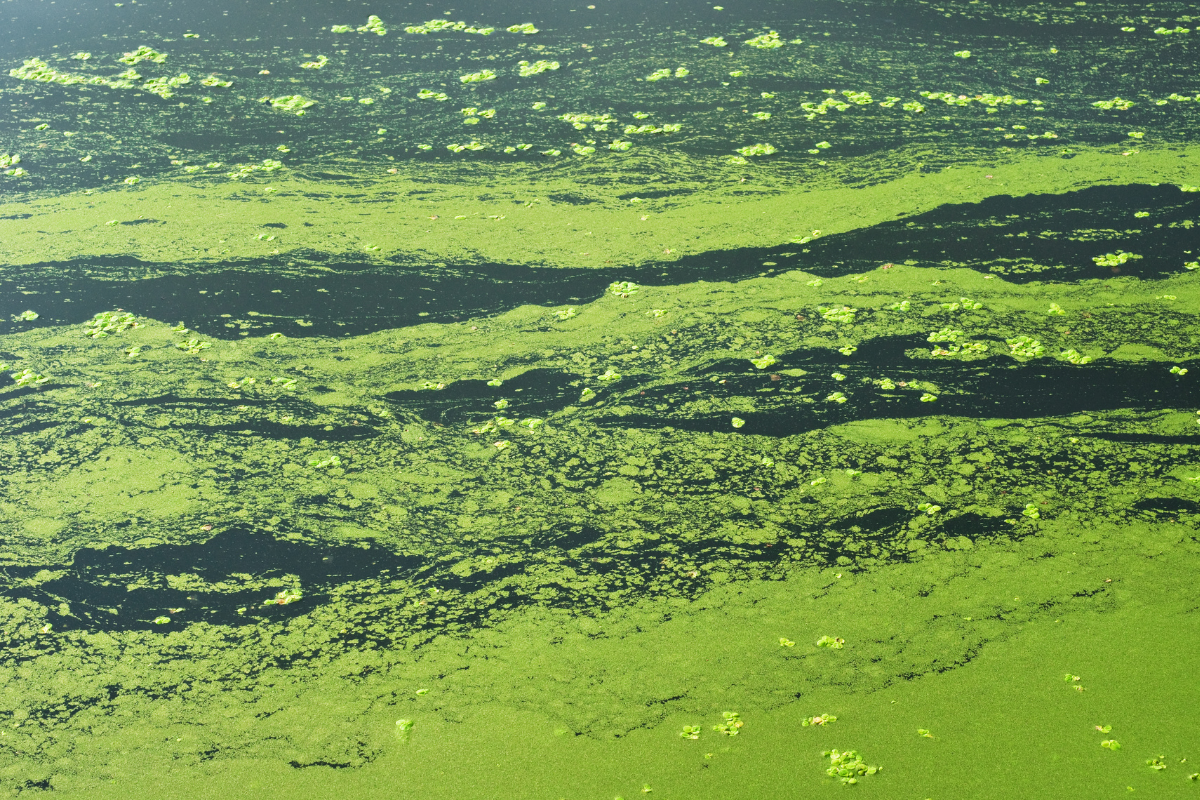 Duckweed
Also known as water meal, duckweed is an aggressive pond weed that can multiply and spread quickly, suffocating your pond by reducing surface air exchange.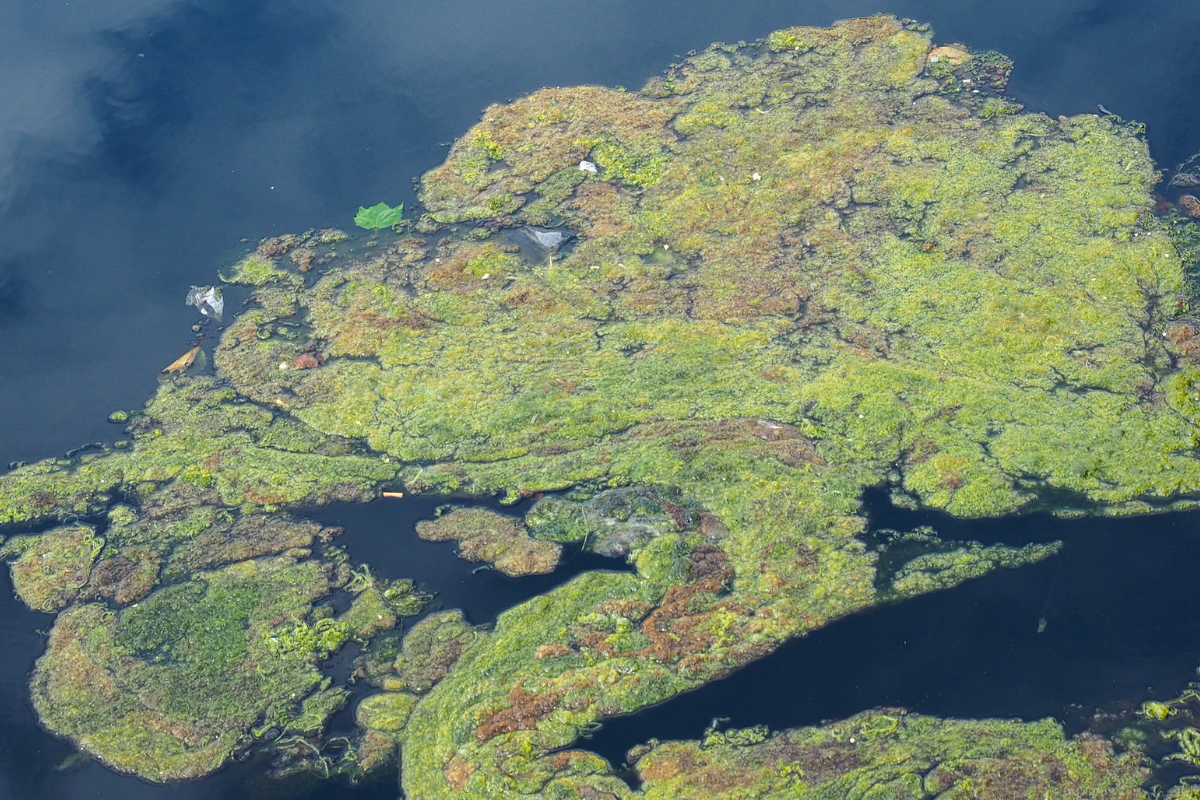 Algae
Commonly called "pond scum," filamentous algae usually starts in shallow areas of a pond and grows to form dense mats of floating vegetation that resembles wet wool.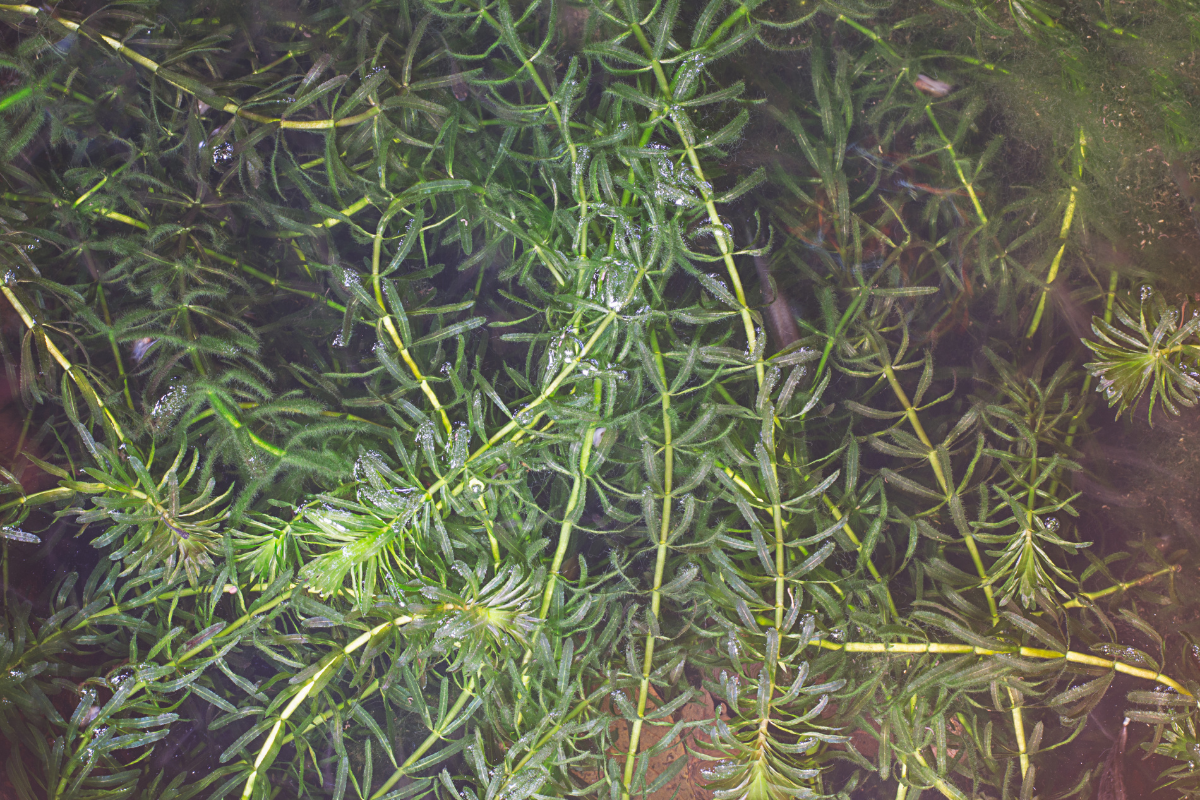 Hydrilla
Considered an invasive species, Hydrilla can spread quickly and make fishing or boating difficult. Biological (grass carp) or herbicidal control methods are recommended.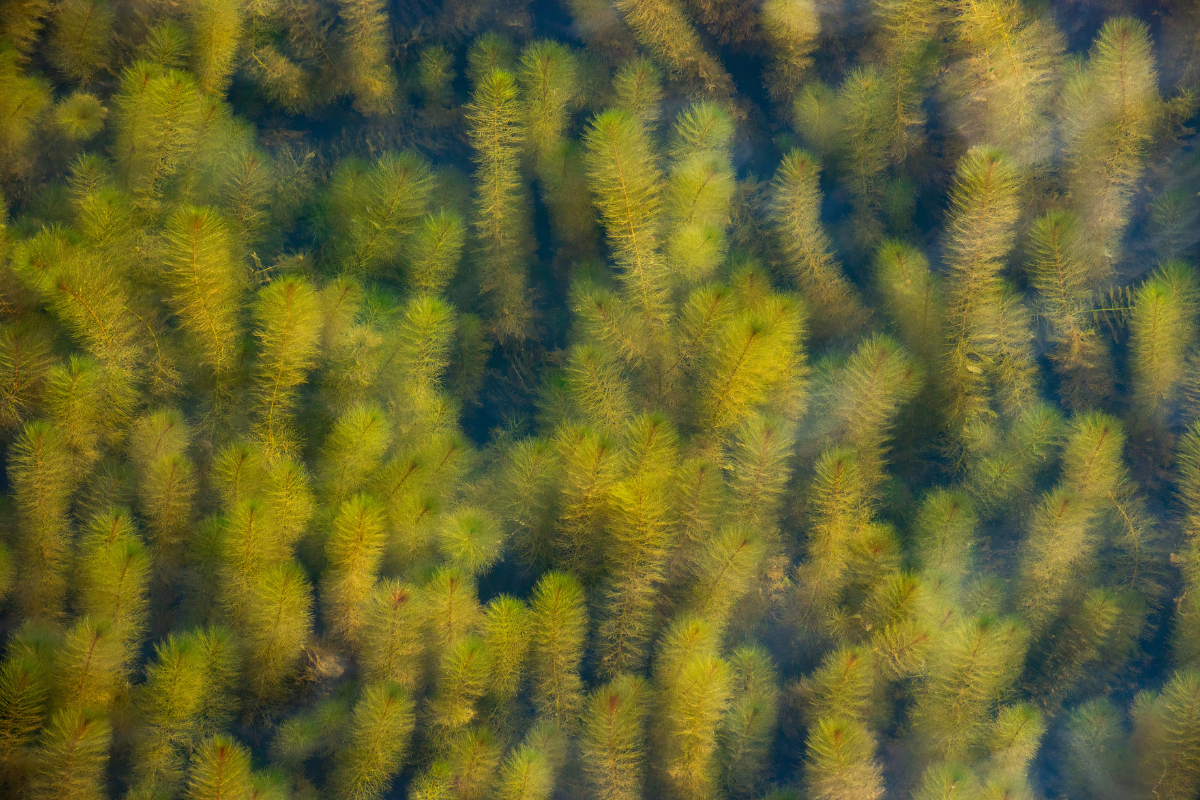 Coontail Moss
An underwater plant that's easy to identify, Coontail Moss is eaten by ducks, but can easily overpopulate and have negative effects on your fish populations.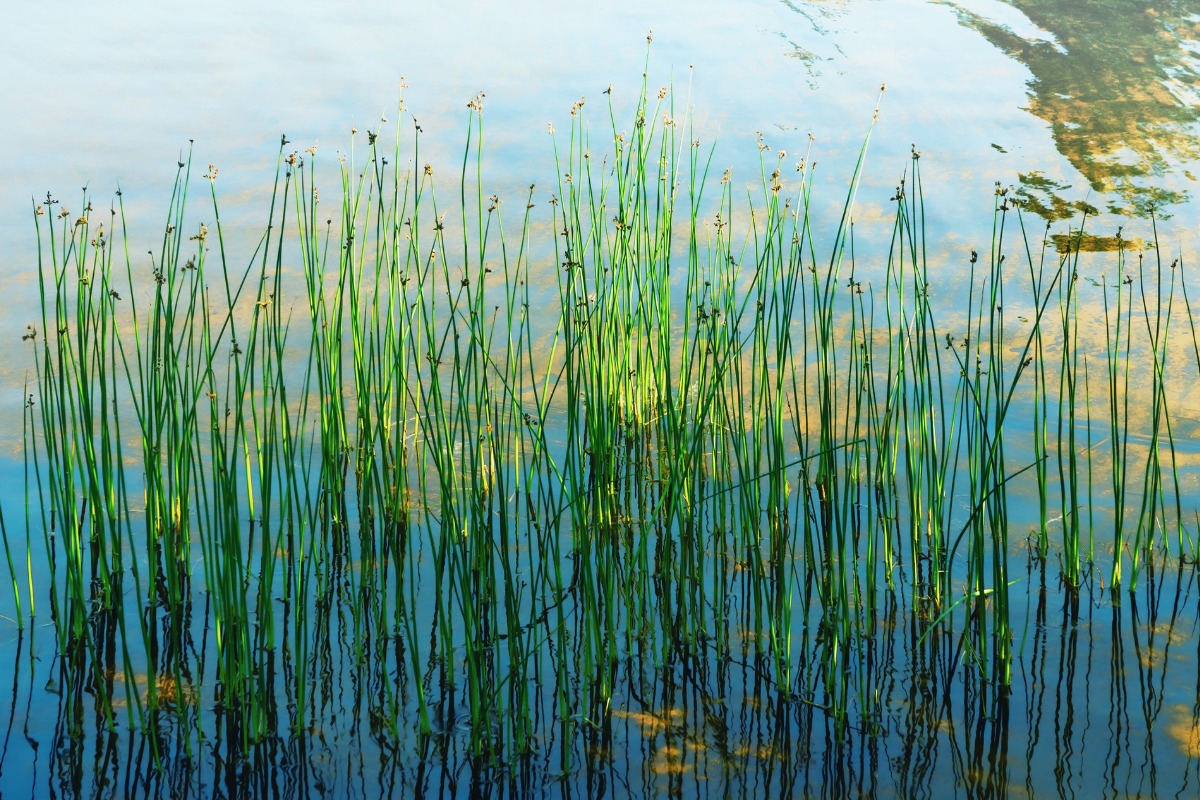 Spikerush
Usually found around the borders or edges of ponds and lakes, Spikerush quickly regrows after cutting due to the underground rhizome structure of the plant.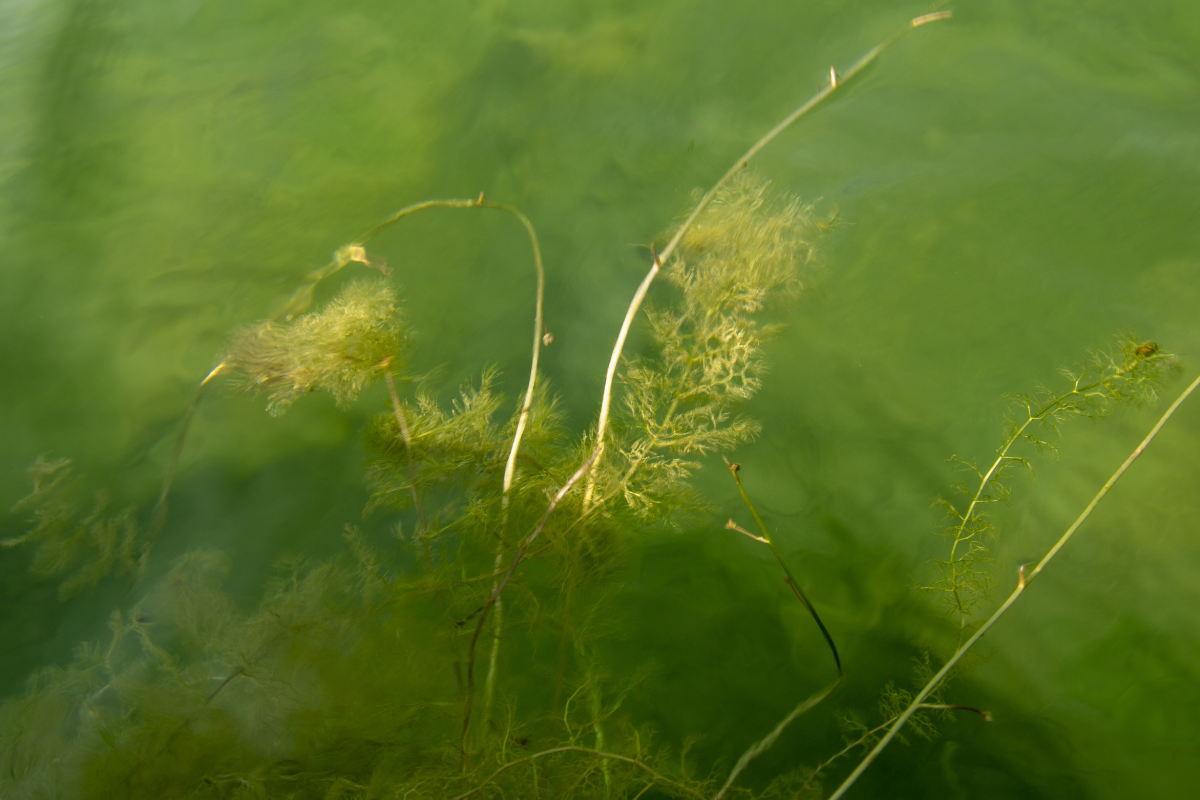 Bladderwort
A floating plant that's usually found in acidic, shallow waters, Bladderwort can form dense mats of vegetation that can reduce available bedding areas for fish.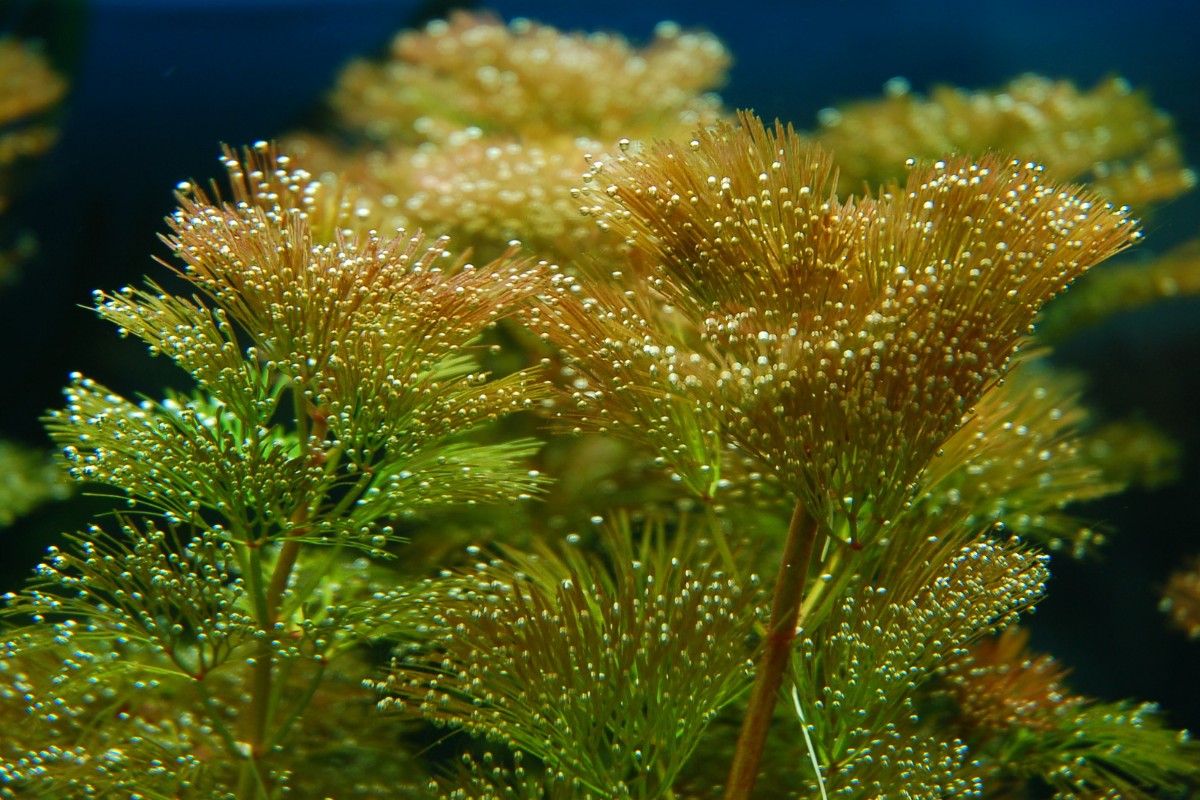 Fanwort
Forming strong roots in muddy pond bottoms, this popular aquarium plant can be very problematic and hard to remove if established in a lake or large pond.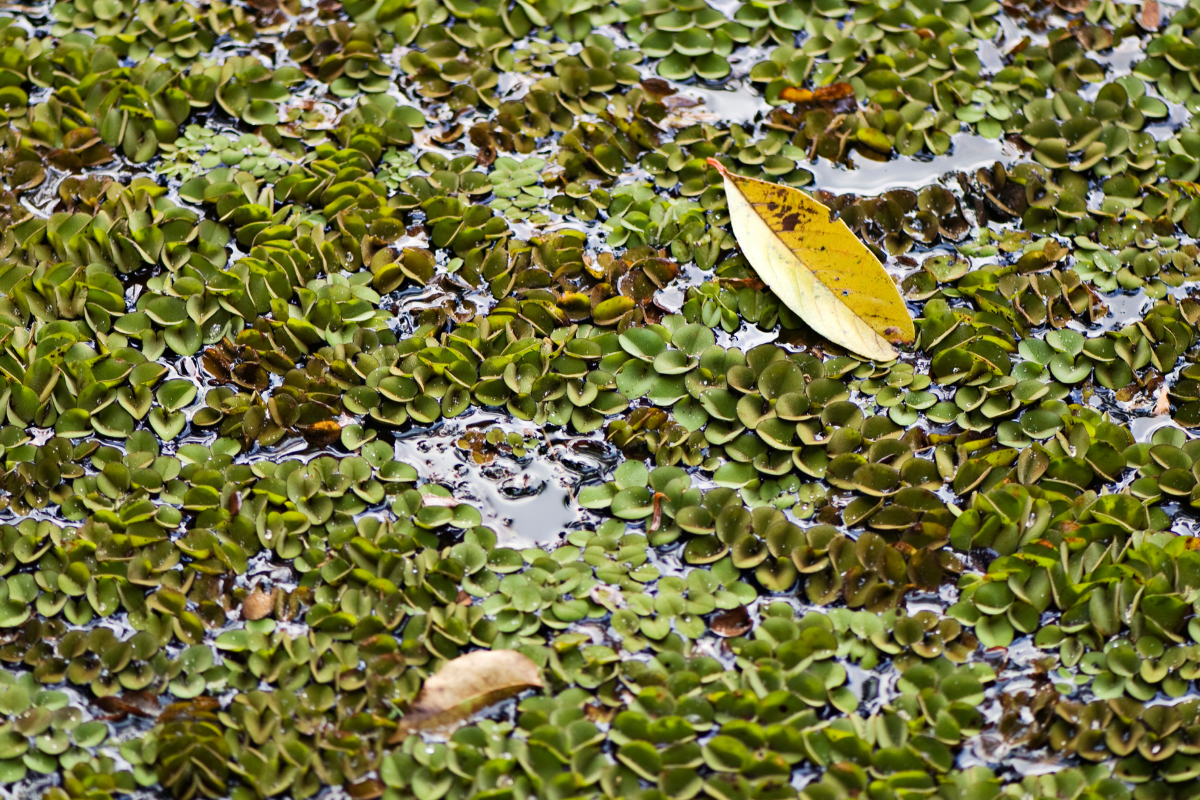 Salvinia
Native to South America, this invasive species can spread quickly along the water surface and cause severe oxygen depletion in ponds, often resulting in fish kills.