POND MANAGEMENT SOLUTIONS
TLC Perfect Pond is your complete solution to pond management serving south Georgia and north Florida. We offer a comprehensive set of solutions to ensure that your pond or lake has the best recreational value possible for boating and fishing. We approach pond management from all angles so that we we can address and solve any issues with the most appropriate and effective plan.
GROW BIGGER, HEALTHIER FISH!

If raising trophy largemouth bass is your goal, we have a tailored set of solutions to ensure that the largemouth bass in your pond will grow to a maximal size. We do this through population surveys, vegetation management, stocking genetically superior fish, and fertilization.
If a strong panfish population is your goal, we have strategies to improve and grow those populations. We look at the entire food web structure of your pond from top to bottom to promote healthy dynamics for prey and predators.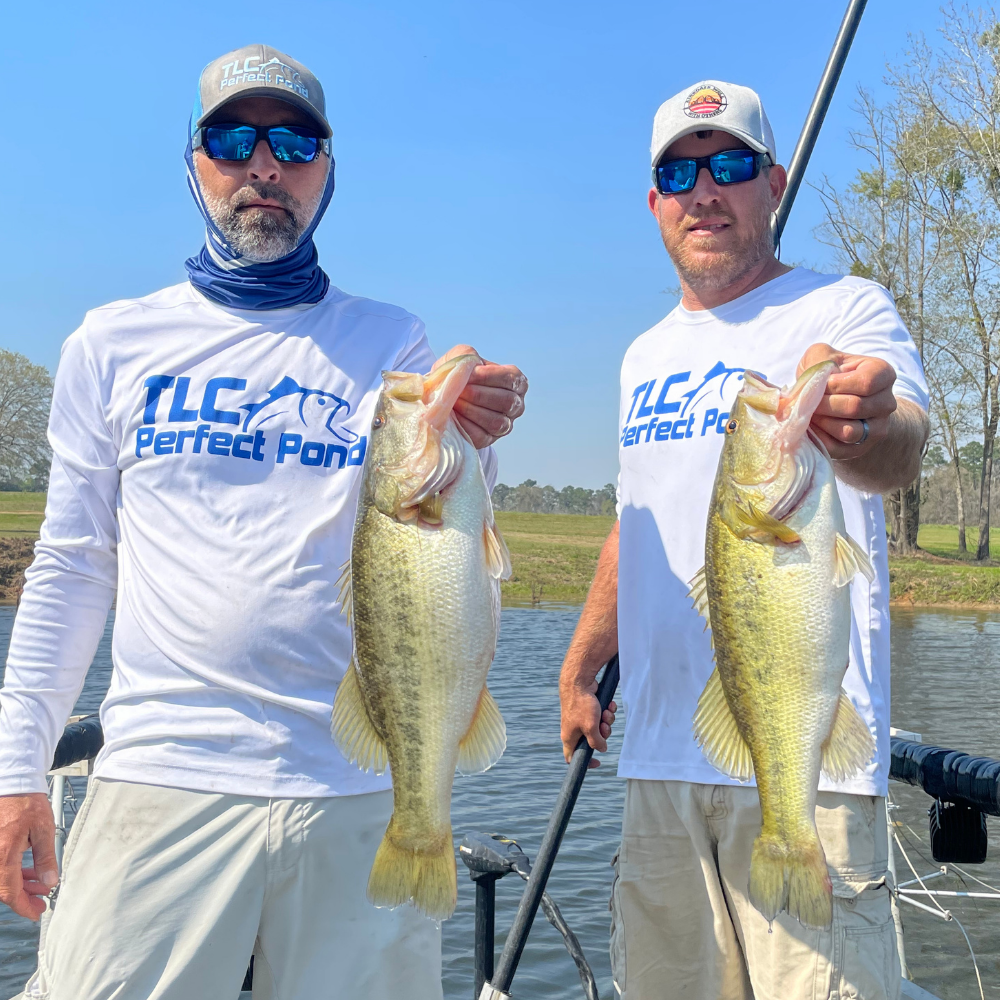 TLC PERFECT POND SERVICES
OUR POND MANAGEMENT PROCESS
Whether you have a farm pond that's a few acres or a community pond/lake that's 100 acres or more, TLC Perfect Pond has solutions to fit your needs. Our team of biologists have over 30 years combined experience in fisheries management, and they'll use their expertise to develop custom solutions for your pond. Our process starts with a consultation to understand your goals for the pond and what fish species you would like to see flourishing there.
We'll then schedule a time to perform an electrofishing survey to determine the current state of the pond. We'll also analyze the current state of the pond vegetation and perform water quality tests to check for any deficiencies there. Once all this data is collected, we'll create a comprehensive report with all the data we've collected. That report will also include detailed recommendations in conjunction with the goals you've established for the pond or lake.