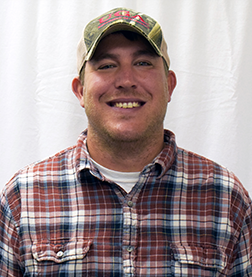 Jody Hall
Fisheries Biologist
Jody attended Auburn University from 2006 to 2009. He received his Bachelor of Science in Fisheries and Allied Aquacultures, with multiple emphasis hours in Fisheries Management. During his time at Auburn University, he worked at the E. W. Shell Fisheries Station where he helped manage multiple catfish, carp, and tilapia research ponds. After graduation, he moved to Sacramento, California where he worked as a Fisheries Technician with Freshwater Fish Company. During his time in California, he raised striped bass, largemouth bass, and bluegill. Jody received a job offer in Valdosta, Georgia in 2010 with Southern States Farmer's Catch. Here he worked with indoor recirculating systems growing tilapia. In January 2018, he began his career as a Fisheries Biologist with The Langdale Company. Jody also has abundant experience with nuisance wildlife control. He worked with the USDA Wildlife Services for multiple years, along with being an official volunteer with the Wildlife Services for over 20 years. When he is not working he spends time with his wife and three children. His hobbies are fishing, hunting, and cooking.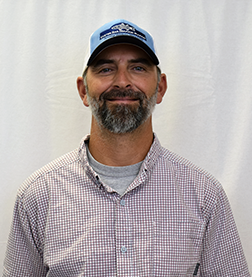 John Martin
Fisheries Biologist
John Martin graduated from Virginia Tech in 1998 with a Bachelor's Degree in Fisheries and Wildlife Management, with Fisheries Science as the main course of study.  After graduation, he completed an internship with the U.S. Fish and Wildlife Service at Pea Island National Wildlife Refuge in North Carolina where he assisted with multiple projects, including waterfowl and sea turtle nesting surveys.  From there he worked as a technician for a municipal wastewater company in Virginia Beach, Virginia, performing EPA-required testing of waste- and groundwater sites.  In January 2001 he moved into the field of aquaculture, joining Southern States as they began a large indoor recirculating tilapia operation.  He moved to Valdosta, Georgia in August of that year, advancing with the company.  He managed all of the company's Georgia operations until December 2017.  In January 2018 he began a new career as a fisheries biologist with The Langdale Company.
John enjoys spending his free time with his wife, Rebekah, and their four children:  Abby, Madeline, Ellie, and John Carter.  He is an avid salt and freshwater fisherman.  He volunteers at Pine Grove Middle School where his wife teaches science and enjoys coaching youth soccer.